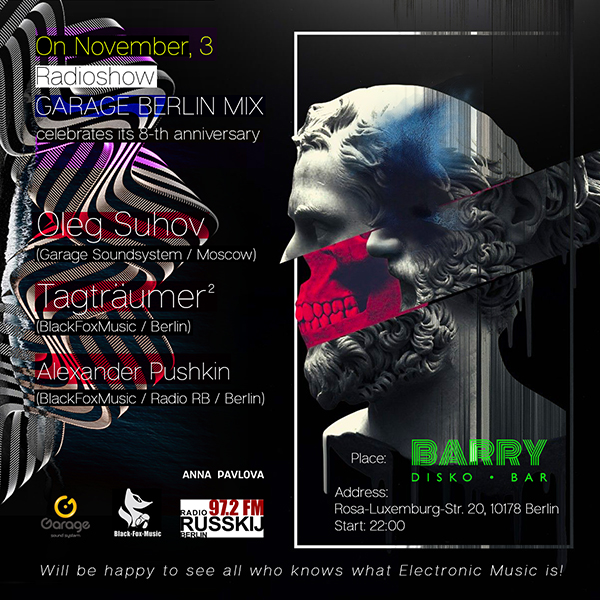 On November, 3 Radioshow GARAGE BERLIN MIX
celebrates its 8th anniversary und will be happy
to see all who knows what Electronic Music is!
Line Up:
OLEG SUHOV (Garage Soundsystem / Moscow)
TAGTRÄUMER² (BlackFoxMusic / Berlin)
ALEXANDER PUSHKIN (BlackFoxMusic / Radio RB / Berlin)
________
supported by:
www.garagefm.de
www.garagefm.ru
RADIO RB 97.2 FM
www.radio-rb.de
BLACKFOFMUSIC
www.blackfoxmusic.com
BARRY BAR
www.facebook.com/barrydiskobar
ANNA PAVLOVA
www.facebook.com/annapavlovaberlin
________
Start 22:00
Entry FREE
________
BARRY BAR
Rosa-Luxemburg-Str. 20
10178 Berlin
WELCOME !!!